Hamsatu Allamin
Ms. Hamsatu Allamin is the Regional Manager of Nigeria Stability and Reconciliation Program, National Executive Member and Coordinator of Federation of Muslim Women's Associations in Nigeria, and Convener/Coordinator of the WPS Network.
Ms. Hamsatu Allamin is an educator by profession, with 32 years' experience in teaching, public administration, as well as in project management. She is a gender activist and human rights defender, who initiated the creation of the Network of Civil Society for Peace in Borno and Yobe states (two North Eastern States that are the epicenter of the Boko Haram insurgency). Ms. Allamin is well placed to represent CSOs from the northeast region of Nigeria.
She is highly respected in Nigeria and is actively engaged in many ways. A few of her recent functions include: Country Representative (Nigeria), Network of Women Activists Against Violent Extremism, a regional ICAN initiative; Coordinator/ Consultant, to DFID/British council on peace building initiatives in North East Nigeria, Lead Resource person/Adviser of WPS Network; Initiator of Borno and Yobe States Network of CSOs and WPS as Voices of the Voiceless people in the Current Boko Haram (JAS) Insurgency. Ms. Allamin is also the Zonal Coordinator of Federation of Muslim Women in Nigeria and the NGOs Working group on Joint Humanitarian Actions in the North East. She has participated in several failed dialogue initiatives and is an advocate of alternative approaches to the Boko Haram insurgency.
"Out of the horrific ordeals we have suffered and witnessed has come the transformation of Nigerian women as peace builders. Women who were the most marginalized, poor and illiterate are mobilizing. They are active citizens who speak on community radio and establishing safe spaces and peace clubs which train other women and survivors, equipping them with life skills and linking them to microfinance bodies. The international community should support these growing efforts."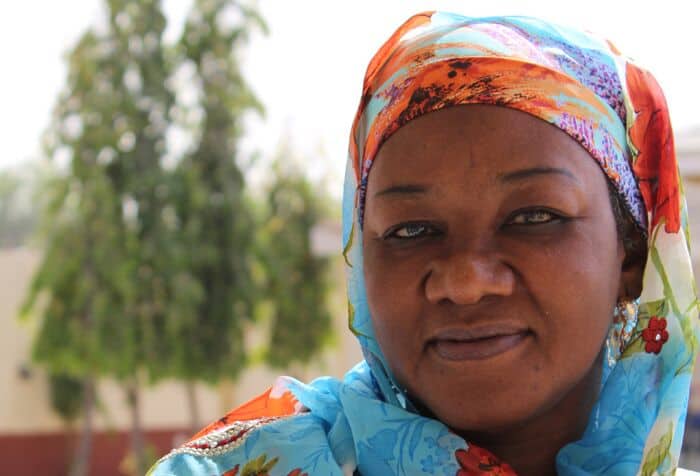 At the Security Council
Ms. Hamsatu Allamin was selected to represent civil society during the UN Security Council on sexual violence in conflict in April 2015, and spoke in her capacity as Regional Manager of the Nigeria Stability and Reconciliation Programme and on behalf of the NGO Working Group on Women, Peace and Security.