Alaa Salah
Ms. Alaa Salah gained international media attention when a photograph of her standing on a car leading chants by a crowd of protestors went viral in April 2019. As a young student moved to activism during the uprising, Ms. Salah's story represents the leading role played by women in the recent Sudanese protests as well as the impact of conflict on ordinary people; she has therefore emerged as an important voice of the revolution. Ms. Salah will speak on behalf of a broad and diverse network of women and civil society organizations actively involved in planning for the country's transition, as well as speak to her own experience in the uprising. Since the protests, Ms. Salah has been actively involved in post-revolution neighborhood committees, which address the specific needs and priorities of each neighborhood and can include projects such as repairing infrastructure and rebuilding or modernizing schools. Ms. Salah is also a member of MANSAM, a coalition of Sudanese women's civil and political groups.
"My journey to you was forged by a long line of Sudanese women who have fought for peace and justice in our communities for decades, well before we arrived at this important moment in the future of Sudan. I wouldn't be here without them."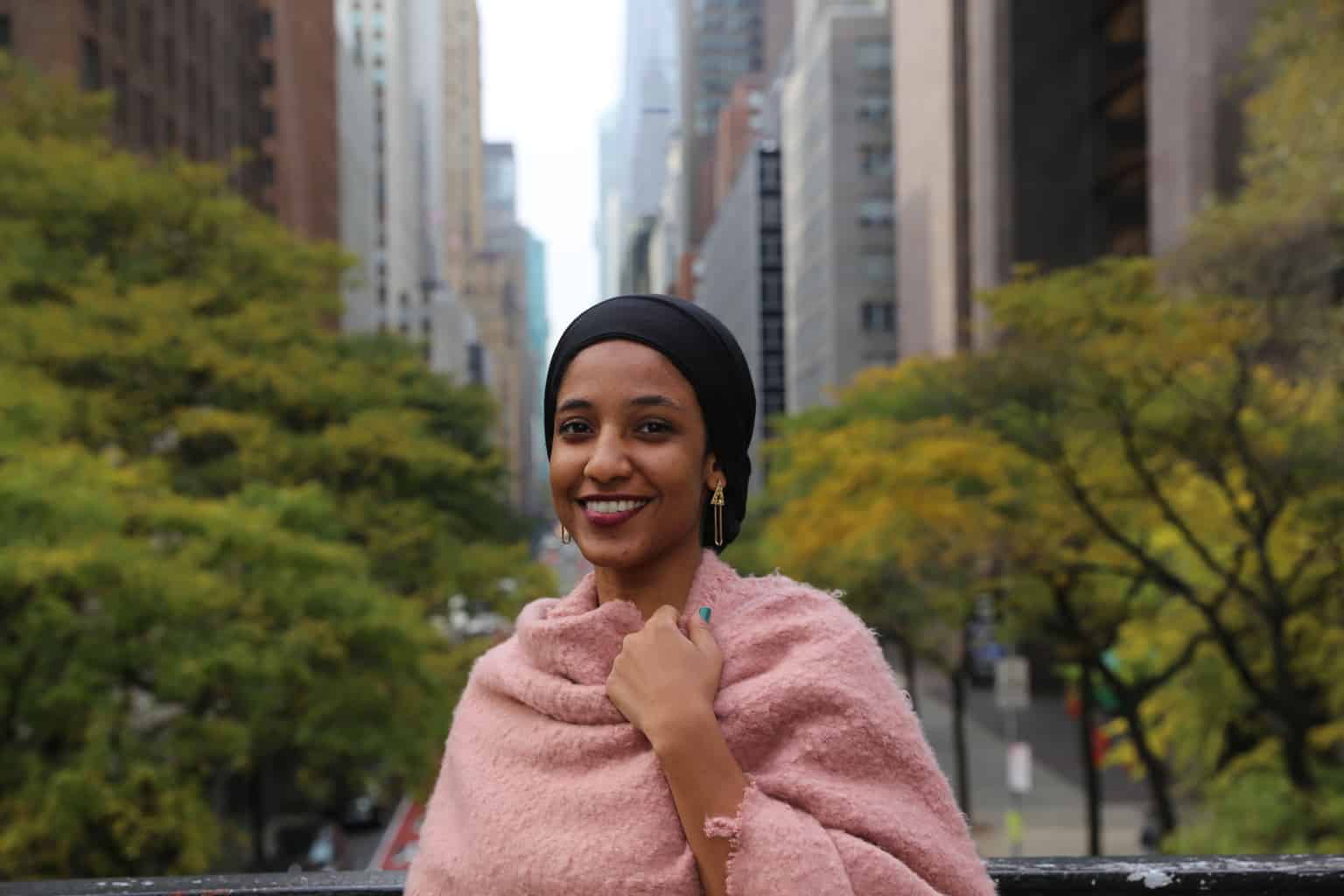 (Photo: Kristina Mader / NGOWG)
At the Security Council
Ms. Alaa Salah was selected to represent civil society at the UN Security Council Open Debate on Women, Peace and Security in October 2019. She spoke in her capacity as an activist, community leader, and member of MANSAM, and on behalf of the NGO Working Group on Women, Peace and Security.