Angelina Nyajima Simon Jial
Angelina Nyajima Simon Jial is the Founder and Executive Director of Hope Restoration South Sudan. Her organisation currently implements General Protection for people with special needs in Leer and Mayendit Counties in Unity State. Hope Restoration also implements GBV programmes in Leer County where it established a women and girls friendly space for GBV survivors with support from the SSHF. The beneficiaries of their programs number 5,100 persons with special needs, with support from UNHCR. Hope Restoration is implementing GBV programs in Guit and Rubkona Counties in Unity State. It has served over 3,000 beneficiaries, most of whom are women and girla. Angelina is a member of the Gender Based Violence Sub Cluster (GBV Sub Cluster), a member of the Protection Cluster in South Sudan. Angelina also represents National NGOs in the Humanitarian Country Team (HCT) and is a member of the South Sudan Women's Coalition that was a representative at the peace talks in 2015 and 2018. She is also a Council Member of the National Education Coalition (NEC) and served on the National NGO Steering Committee for two consecutive terms.
"I want to leave one very clear message with this Council. Within communities and local NGOs in South Sudan there is a wealth of untapped potential. The key to unlocking that potential is finding better ways to work together."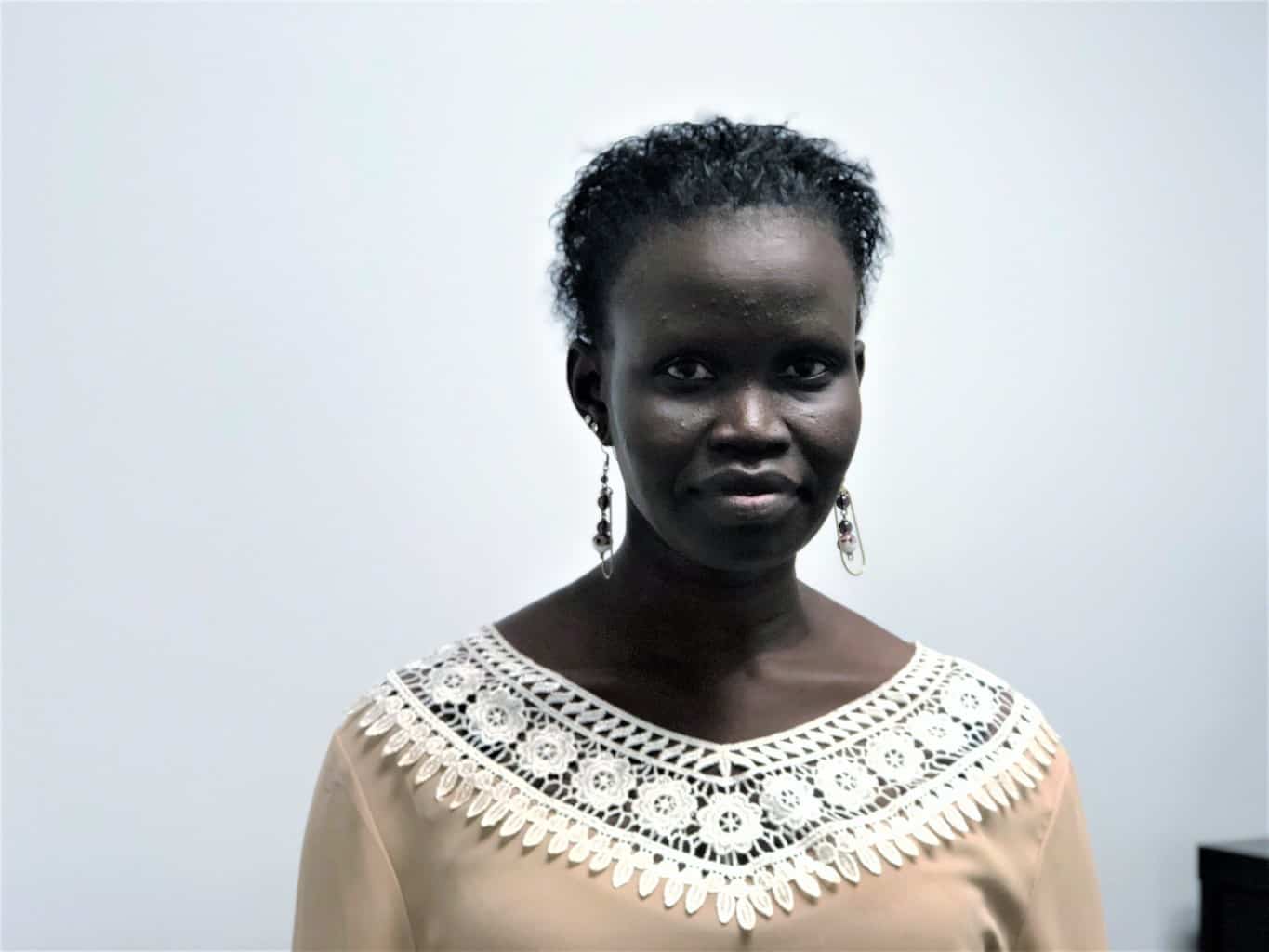 (Photo: Gabrielle Belli)
At the Security Council
Angelina Nyajima Simon Jial, representing the organization Hope Restoration South Sudan, was invited to provide a civil society perspective and recommendations when the Security Council met to discuss the situation in South Sudan. The NGO Working Group on Women, Peace and Security facilitated her statement but she did not speak on behalf of the NGOWG.