Asha Gelle Dirie
Asha Gelle Dirie is a Somali politician and civil society activist. From 2005 to 2012, she served as the Minister of Women Development and Family Affairs for the Puntland State. From 1984 to 1988, she worked for Somali Women Education. She later founded Somali Women Concerns in 1988, a local NGO. The organization was active in Mogadishu and Kismayo, and still has a presence in Puntland's major cities. Dirie also chaired We Are Women Activists (WAWA).
In May 2014, Dirie was appointed to the new Independent Constitutional Review and Implementation Commission. The five-member executive body is tasked with overseeing reform of the Provisional Federal Constitution (PFC).
"A massive structural transformation is required to advance women's representation in politics and the democratization process in Somalia."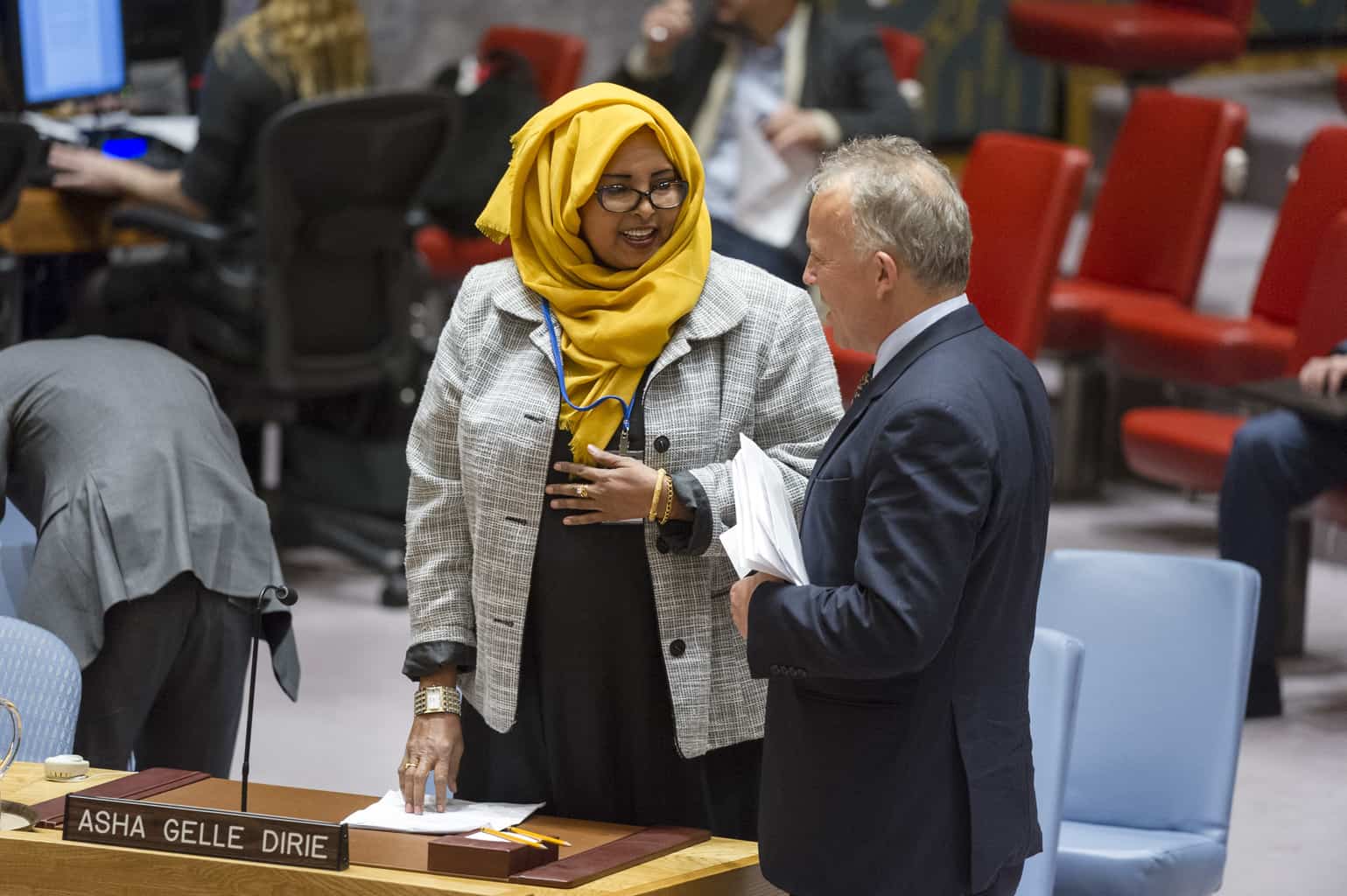 (Picture courtesy of UN Photo)
At the Security Council
Asha Gelle, representing the Committee of Goodwill Ambassadors was invited to provide a civil society perspective and recommendations when the Security Council met to discuss the situation in Somalia. The NGO Working Group on Women, Peace and Security facilitated her statement but she did not speak on behalf of the NGOWG.