Ghizaal Haress
Ghizaal Haress is a member of the Afghanistan Independent Commission for Overseeing the Implementation of the Constitution. She is the only female member of the Commission, and leads the institution's efforts to examine and interpret provisions of the constitution, provide legal opinions on constitutional matters, and develop effective mechanisms to track duly implementation of the constitution by State institutions. A constitutional law expert, Ghizaal also writes academic articles on the constitutional matters in Afghanistan. Ghizaal is also the Chair and Assistant Professor of Law at the American University of Afghanistan, where she has been teaching since 2012. She holds a Masters of Law (LLM) from the University of London, School of Oriental and African Studies (SOAS), United Kingdom, and a Bachelor of Law (LLB) from Kabul University.
"To ensure sustainable peace, those affected by the conflict must be an important part of the peace process—in both negotiations and in envisioning solutions. It is therefore vital that the government engages civil society and ordinary Afghans from all walks of life so that they have a say in the future of their country and feel ownership over the decisions that will determine it. "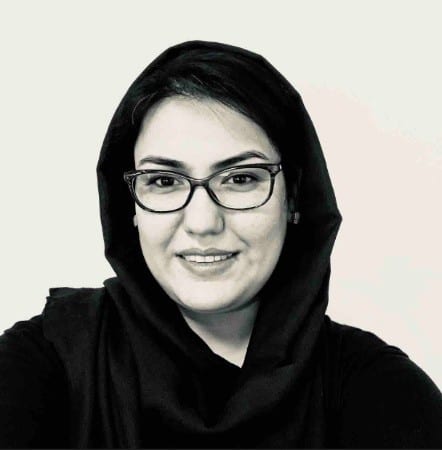 At the Security Council
Ghizaal Haress, activist and member of the Independent Commission for Overseeing the Implementation of the Constitution, was invited to provide a civil society perspective and recommendations when the Security Council met to discuss the situation in Afghanistan. The NGO Working Group on Women, Peace and Security facilitated her statement but she did not speak on behalf of the NGOWG.