Grace John Kenyi Geri
Grace John Kenyi Geri is a human right activist born in Juba, South Sudan, and is the Governance and Peace Manager of the organization, Community Empowerment for Progress Organisation (CEPO). She holds a Postgraduate Diploma in Diplomatic Studies from the University of Juba, Centre for Peace and Development Studies; and a three-year Diploma in Rural Development- University of Juba. She is well known for being an outspoken female activist in South Sudan on issues of human rights, conflict resolution, UNSCR 1325/South Sudan NAP, peacebuilding, governance, security sector reform, sexual gender-based violence and gender equality. She was recently tasked to lead a civil society campaign on inclusion of civil society in UN Peacekeeping Mission (UNMISS mandate) in South Sudan. She has effectively influenced the renewal of the UNMISS mandate since 2015. Grace John is also one of the civil society focal persons on the implementation of transitional justice as per the South Sudan Peace Agreement, 2015, and is the Voices of Women Worldwide Representative in South Sudan.
Grace John has participated in numerous regional and international women campaigns and lobby events, and is a progressive, influential female activist in conflict situations, with experiences of working with communities in violent armed conflict on issues of SGBV/GBV and conflict resolution. She is one of the female activists that are championing the implementation of UNSCR 1325, 1889 & 1820 during violent conflict contexts.
Before joining CEPO, Grace spent her professional life in various positions and organizations advancing in broadcast media (Radio and Television), and worked as a programmer, presenter and journalist at The Citizen Television and Radio Bakhita in Juba from 2010-2013.
"South Sudanese women participated in the negotiation of this agreement, and one of their major achievements is the increase of required women's participation in government from 25 to 35 percent. This is something to celebrate, but it is also a call to action: to ensure that it is effectively implemented, and that women are able to participate equally in decision making."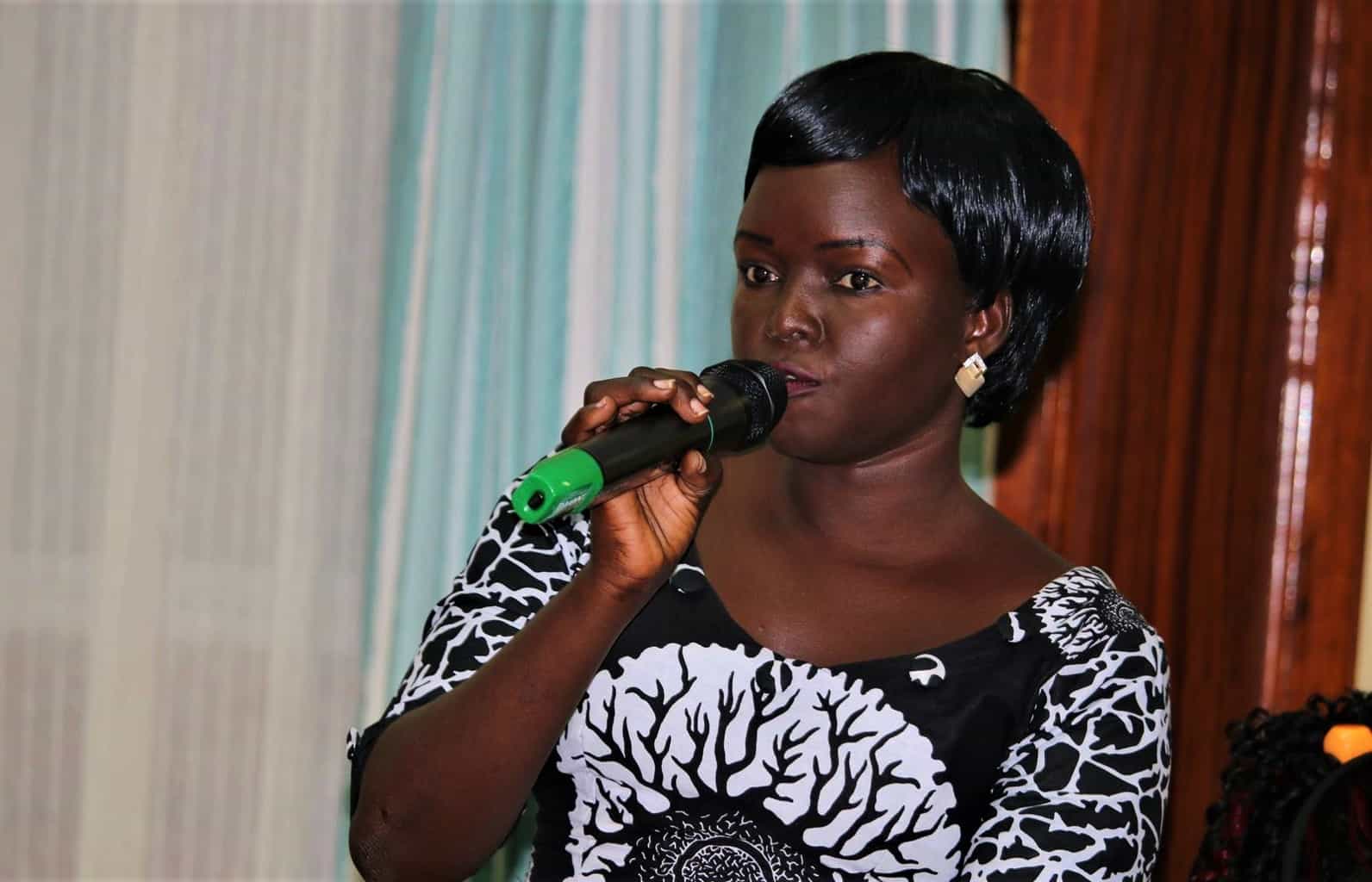 (Grace John Kenyi Geri)
At the Security Council
Grace John Kenyi Geri, representing the organization Community Empowerment for Progress Organisation (CEPO) and the South Sudan Civil Society Forum, was invited to provide a civil society perspective and recommendations when the Security Council met to discuss the situation in South Sudan. The NGO Working Group on Women, Peace and Security facilitated her statement but she did not speak on behalf of the NGOWG.