Hala Al-Karib
Ms. Hala Al-Karib is the Regional Director of SIHA, an organization established in 1995 by a coalition of women's rights activists with the aim of strengthening the capacities of women's rights organizations and addressing women's subordination and violence against women and girls in the Greater Horn of Africa (GHoA). She is also the editorial head of the SIHA annual journal 'Women in Islam', an annual journal published by SIHA that focuses on gender relations and women's rights within Muslim communities in the GHoA. She often writes on women's rights and social justice issues and the politics of the region for media outlets such as OpenDemocracy, Al Jazeera and The New Humanitarian Pambazuka and The East African. Prior to joining SIHA network, Ms. Al-Karib studied Human Rights, Women Studies and Psychology, and worked as a Research Assistant for the College of Social & Economic Studies of Juba University in South Sudan and as an Assistant Researcher for the Sociology Department at the American University in Cairo. While living in Canada, she worked for Open Door Society Refugee Agency in Regina and as a Program Director for the International Women of Saskatoon. She has also previously worked as a Grant Officer for Irish organization Trócaire and other international and regional organizations. Ms. Al-Karib is a board member of Musawah, a global movement working on reforming Muslim family law, and she is a fellow with the Rift Valley Institute.
Madam President, women continue to advocate for representation in the country's peace processes. Yet the modern history of Sudan is littered with peace agreements that have failed because they excluded women. We must learn from our past mistakes, or else risk making them again. Women must be given the space to speak to the impact of war on their communities and to share their vision for Sudan's future.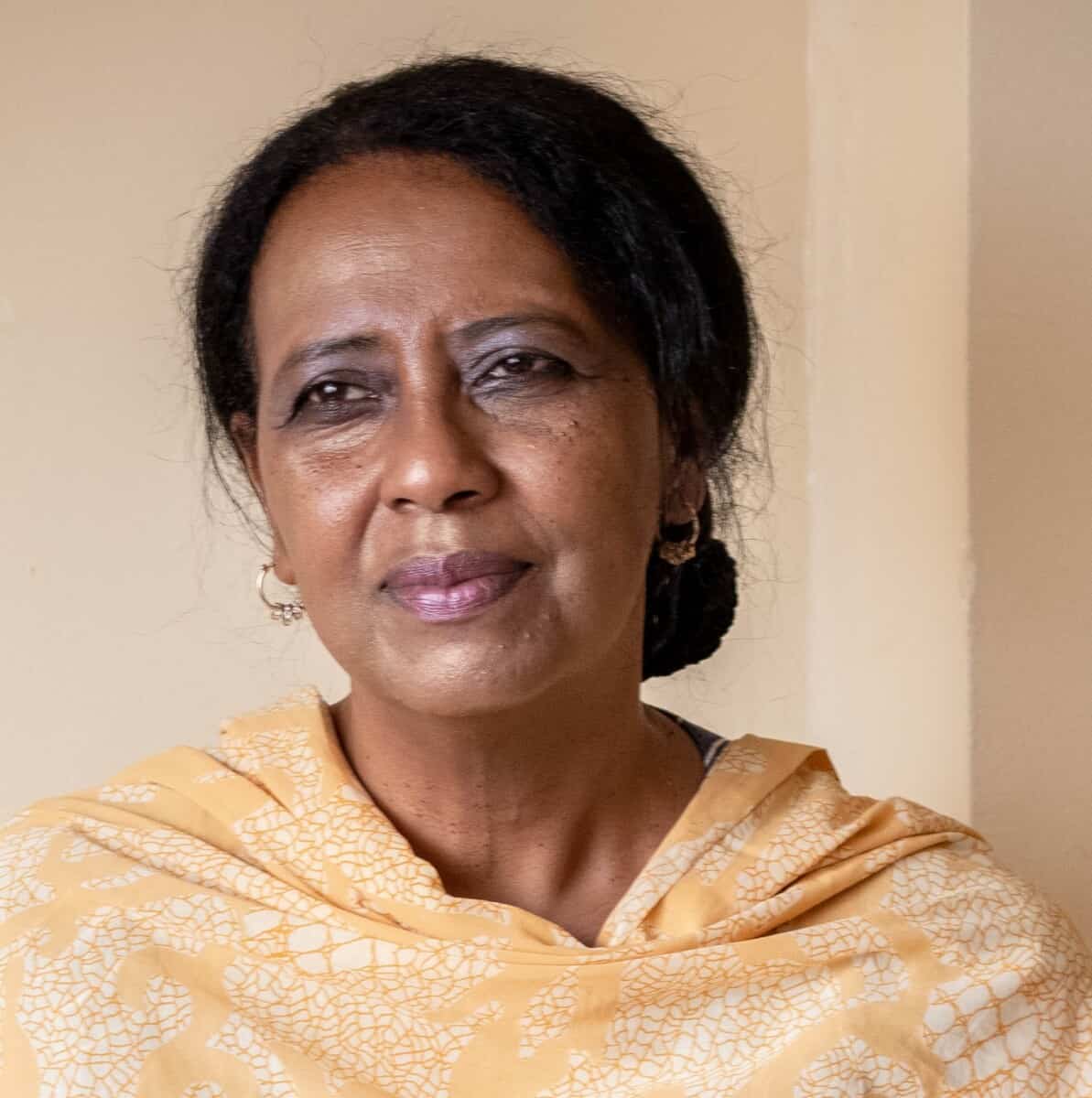 At the Security Council
Hala Al-Karib, Regional Director of the Strategic Initiative for Women in the Horn of Africa (SIHA), was invited to provide a civil society perspective and recommendations when the Security Council met to discuss the situation in Sudan. The NGO Working Group on Women, Peace and Security facilitated her statement but she did not speak on behalf of the NGOWG.