Loune Viaud
Loune Viaud is the executive director of Zanmi Lasante (ZL) the sister organization of Partners in Health (PIH) a Boston-based nonprofit health care organization founded in 1987. Early in her career Ms. Viaud organized various programs for the defense of the rights of children and adolescents. While working in Boston in 1988 she worked on multiple programs for Haitian immigrants including "Haitian Teens Confront Aids" a program with PIH. In 1990 Mrs. Viaud came back to Haiti where she helped launch the Sante Fanm (women's health) project the first women's health clinic for ZL/PIH. In 2002 Ms. Viaud received the "RFK Human Rights Award" from Robert F. Kennedy Center for Justice and Human Rights in recognition of her work for the establishment of health care system focused on human rights in Haiti. She has contributed numerous times with testimonies to the Inter-American Commission on Human Rights Economic and Social Rights in Haiti as well as on Capitol Hill on health and human rights in Haiti. Currently she leads a team of close to 6000 employees in providing health care and supportive programs to over 1.3 million persons throughout the central region of Haiti.
"Addressing the root causes of conflict has been increasingly highlighted by this body and the broader UN system as an important priority. Years after the UN first deployed a peace operation in Haiti, my country serves as an example of how failure to do so can contribute towards instability."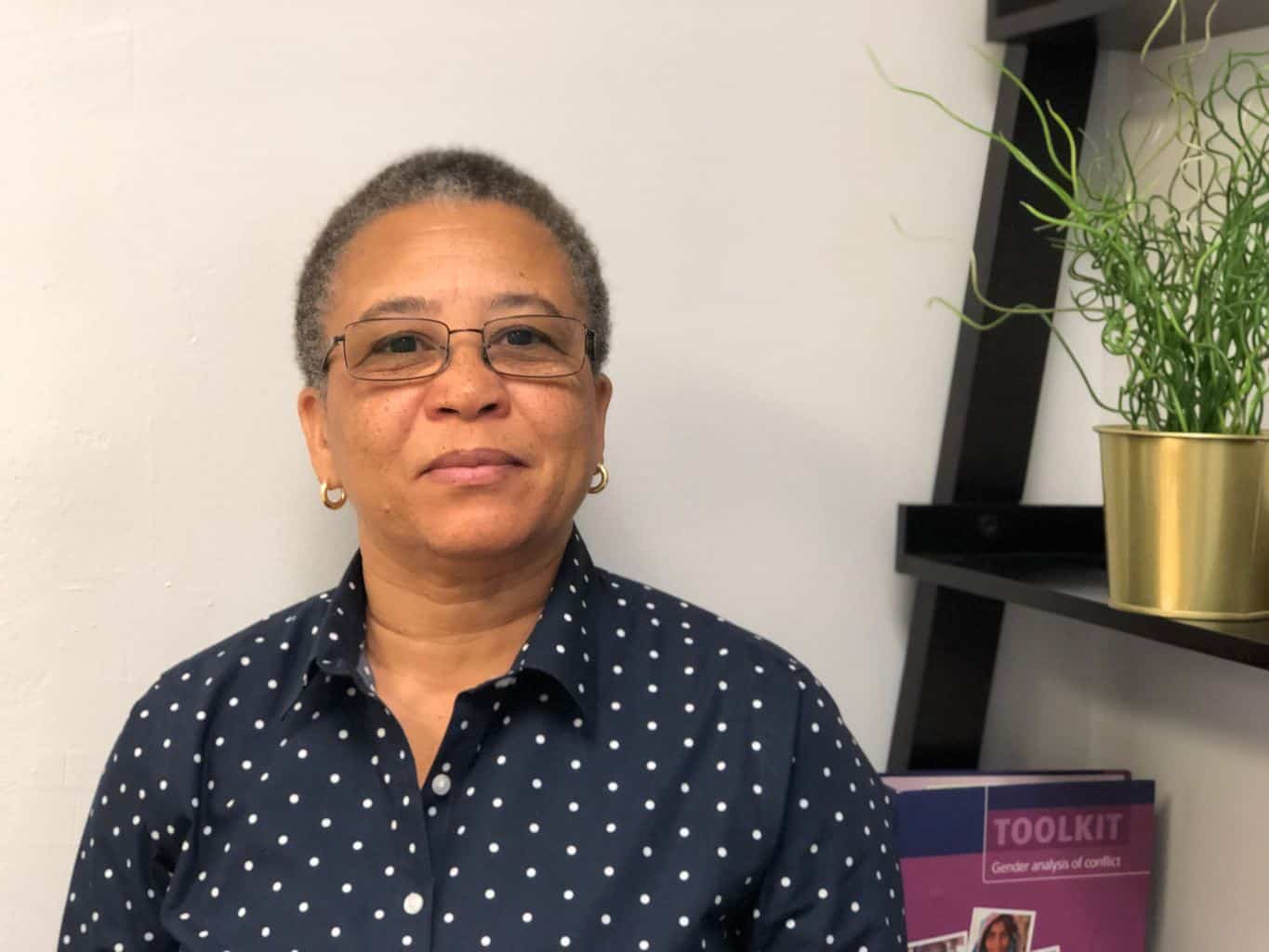 At the Security Council
Loune Viaud, representing the organization Zanmi Lasante/Partners in Health, was invited to provide a civil society perspective and recommendations when the Security Council met to discuss the situation in Haiti. The NGO Working Group on Women, Peace and Security facilitated her statement but she did not speak on behalf of the NGOWG.