Mariam Safi
With over 15 years of leadership and management experience in the field of research, strategy building and networking, Mariam Safi is a researcher and  peacebuilding practitioner in Afghanistan and was honored for her contribution in these fields by the Diplomatic Courier as one of their Top Global Women in 2014.
As a committee member of over 10 influential working groups on gender, economics, security, peace-building and international relations, Mariam has had the opportunity to witness strategic challenges and has participated in the peacebuilding process in Afghanistan and the region. These experiences led her to found the Organization for Policy Research and Development Studies (DROPS), which helps bring women's voices and perspectives into focus with local policymakers and the international community. In line with this, Mariam started the first peer-reviewed Women and Public Policy Journal and has trained over 30 young female researchers in public policy development. Furthermore, DROPS established the first network of Afghan women researchers and analysts to advocate publication findings to the policy community in Kabul.
DROPS extraordinary work was acknowledged by H.E. First Lady of Afghanistan, Mrs. Rula Ghani who inaugurated DROPS 2nd Vol. of its Women and Public Policy Journal in November 2016.
Mariam writes regularly for regional and international journals, is a member of the prestigious Afghanistan Policy Group, a Senior Fellow at the Institute of National Security Studies Sri Lanka, a Near East South Asia Center alumni, a local peace-building expert for Peace Direct, and a member of the Board of Directors of the Afghanistan Women Chamber of Commerce and Industries.
She holds an MA from the United Nations Mandated University for Peace and a BA in Political Science from York University.
"Afghanistan's international partners have repeatedly expressed their intention and will to stand behind the people of Afghanistan to bring lasting peace, security and stability. Today I urge you to stand beside us, not behind us."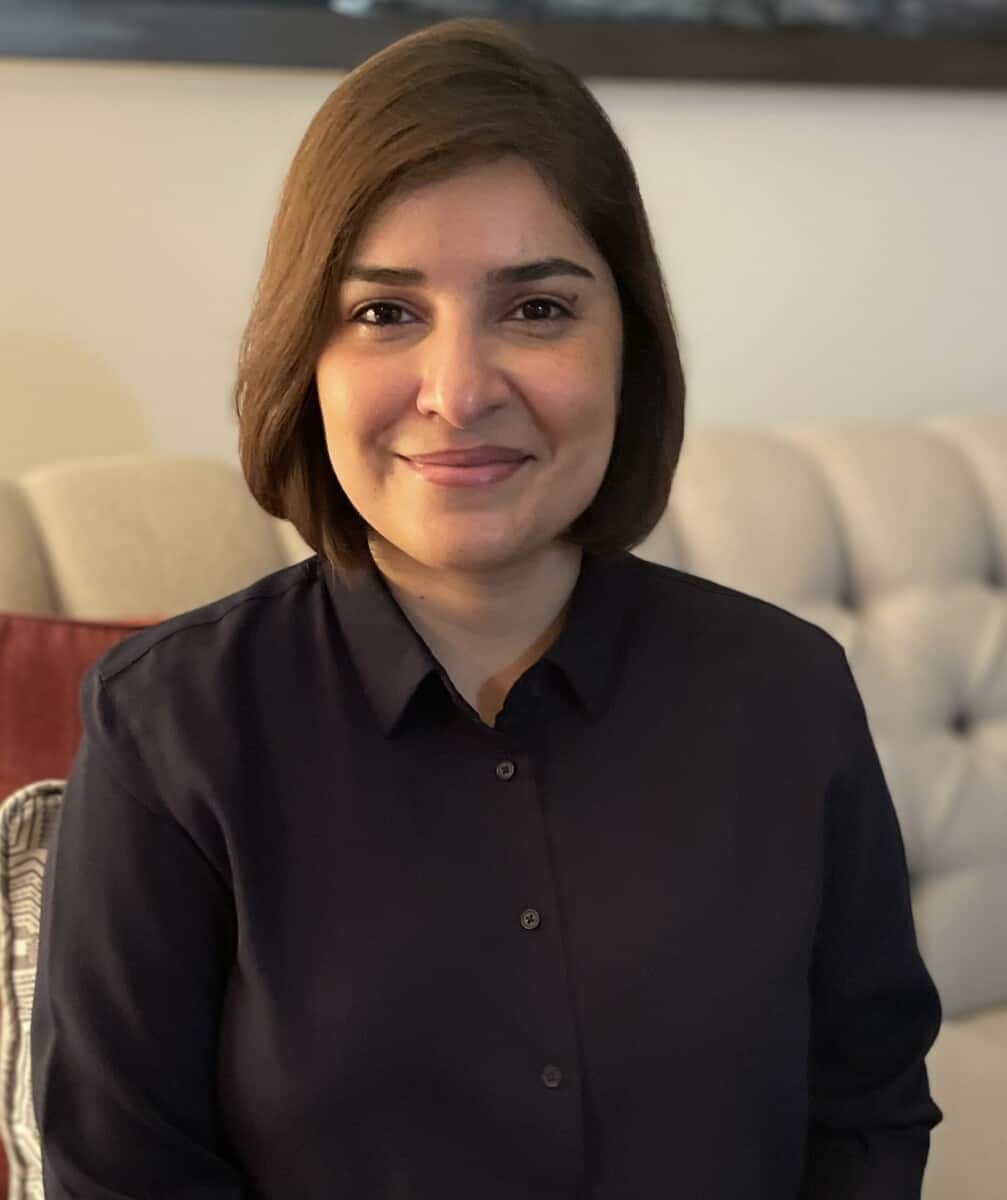 At the Security Council
Mariam Safi, researcher and peacebuilding practitioner, was invited to provide a civil society perspective and recommendations when the Security Council met to discuss the situation in Afghanistan in March 2018 and March 2022. The NGO Working Group on Women, Peace and Security facilitated her statement but she did not speak on behalf of the NGOWG.