Marwa Mohamed
Marwa Mohamed is the Head of Advocacy and Outreach of Lawyers for Justice in Libya (LFJL), a Libyan and international independent NGO that works on and in Libya with a growing network of lawyers, activists, human rights defenders and grassroots communities across and outside the country. In her current role, Marwa monitors the human rights situation in Libya, identifies advocacy strategies and represents LFJL in government briefings, missions to the UN Headquarters, African Commission for Human and Peoples' Rights and ICC Assembly of States Parties. Through advocacy and outreach, accountability, transitional justice initiatives and capacity building, LFJL seeks justice in Libya. LFJL is also engaged on work related to gender, terrorism and counter-terrorism including feminist approaches to counter-terrorism policy and a review of resolution 1325. Prior to LFJL, Marwa worked as the Libya Researcher with Amnesty International documenting ongoing human rights violations in Libya. With expertise in the field of refugee protection and migration, Marwa worked with United Nations High Commissioner for Human Rights across North Africa including the Western Sahara and the emergency response during the Syria crisis. Marwa holds a master's degree in International Human Rights Law from the American University in Cairo.
"The threat of reprisals and retaliation for participating in politics or carrying out human rights work, combined with a lack of accountability for such acts, or specific steps by the UN-backed government to address these risks, has effectively forced women out of public life."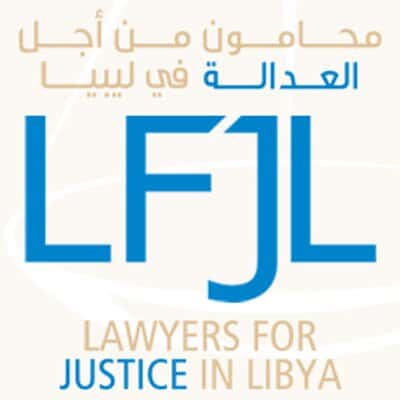 At the Security Council
Marwa Mohamed, representing the organization Lawyers for Justice in Libya, was invited to provide a civil society perspective and recommendations when the Security Council met to discuss the situation in Libya. The NGO Working Group on Women, Peace and Security facilitated her statement but she did not speak on behalf of the NGOWG.